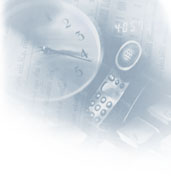 ABOUT CROWN

Crown Capital Advisors

is an investment banking and financial consulting firm with headquarters in Southern California. The Firm is primarily dedicated to providing the highest quality sell-side advisory services. Crown specializes in representing sellers of public and private middle-market businesses with revenues between $15 to $100 million in mergers, divestitures, re-capitalization and acquisitions.

Over the years, Crown Capital Advisors has developed a unique client service process that delivers superior results and maximizes shareholder value. Crown understands business owners concerns and goals and provides the personal "hand-holding" that the larger middle-market and other investment banking firms cannot provide.

After a number of years of easy credit and unrealistic public equity values, the recent softening of the M & A market has been discouraging to some industry players. The current market requires creativity, hard work, excellence and experience. These are Crown's strengths.

With over 30 years of business experience, Crown provides clients with:

Crown is an entrepreneurial firm and, as such, we directly align our interests with our ability to achieve success for our clients.