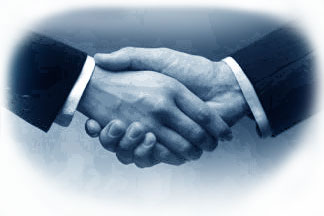 Private Placements and Recapitalizations
Crown Capital Advisors structures and raises private financing of debt and equity for:
Leveraged recapitalizations

Middle-market companies in need of capital for growth and shareholder liquidity

Companies seeking to refinance existing debt
Crown maintains active relationships with numerous institutional investors, including major venture capital and investment funds, foreign investors seeking equity investments in the U.S., regional and money-center commercial banks, insurance companies, pension funds, and companies seeking joint ventures. These sources provide capital ranging from equity and equity-linked instruments, to subordinated and senior debt, to lease financing and off-balance sheet financing.
Crown Capital Advisors provides financial advisory services to public and private companies in private sales of majority and minority equity interests in addition to private placements of senior and junior (mezzanine) debt. Crown can assist middle-market companies that need capital for growth, companies that need to refinance existing debt, and owners/shareholders who need liquidity to varying degrees.
Crown is an expert in raising capital from an extensive network of private equity and mezzanine finance groups that seek investments in middle-market companies and manage in excess of $100 billion of capital. Crown's experience with these firms and understanding of their investment objectives, areas of interest and transaction processes often enable Crown to quickly deliver multiple financing alternatives to its clients on highly attractive terms.
Strategic investors often represent attractive sources of capital. Frequently, large companies seek minority investments in growth companies in order to gain competitive benefits. Such investments are made in order to gain access to new technology, expand distribution channels, develop additional niche markets or enter U.S. markets.